The Impact Of Connecting At Work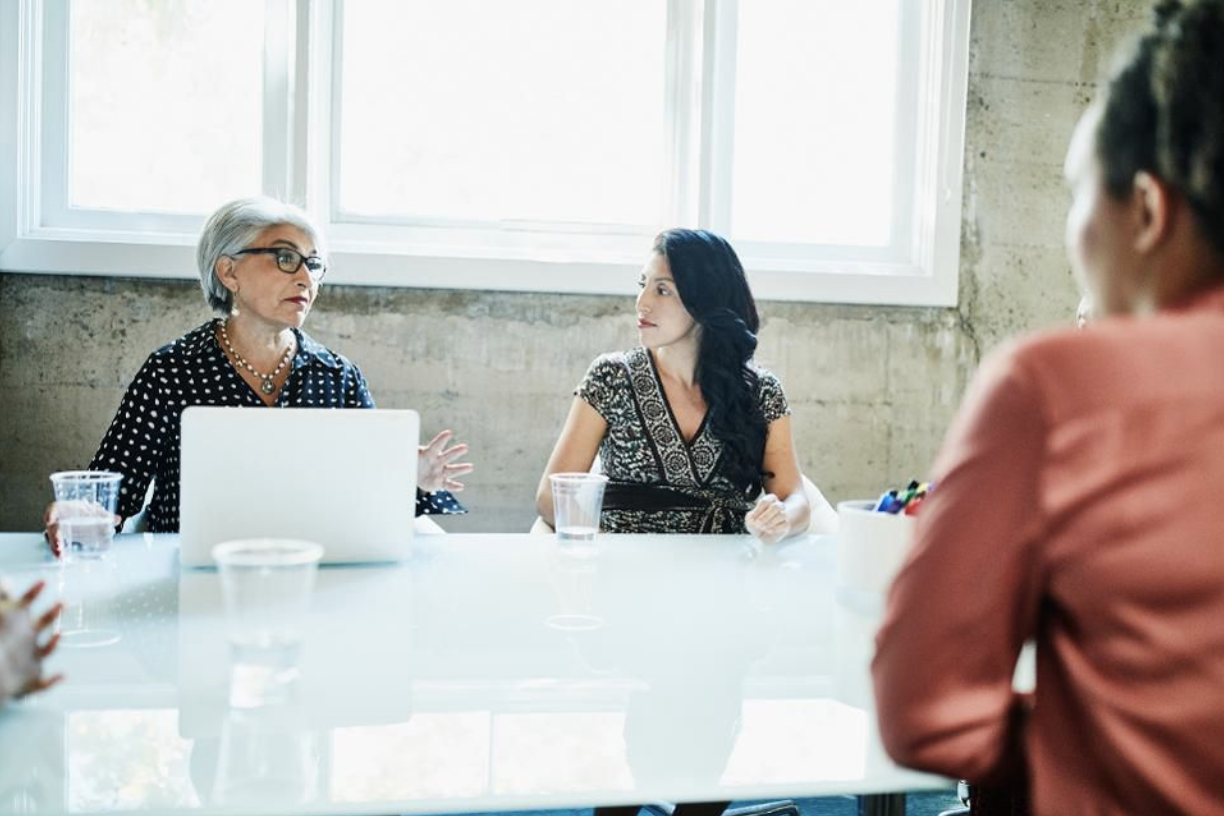 Humans are social animals — we crave meaningful interaction with others. Unfortunately, when we don't get enough of it, there can be serious repercussions. This need, unsurprisingly, carries over to our lives at work. We spend so many hours of our lives working that we can end up shorting ourselves on important interactions with family and friends, so it's only natural that we crave real connections in our work environment.
In a 2018 survey of 20,000 U.S. adults by Cigna, the company found that there are consistent traits among those who lack a connection with others: "It was found that lonelier people are more likely to have infrequent in-person interactions, disagree that their 'social skills'/relationship statuses are good, be in fair/poor overall, physical, and mental health, and have less balance in their lives — all of which are interconnected and come with repercussions of their own." For instance, only 36% of those who never have in-person interactions say they get enough sleep (compared to half of those who have daily interactions), and only 37% say "they get the right amount of family time (vs. 65%)."
Furthermore, a whopping 50% of those who never have in-person interactions are in fair/poor overall health, and they have an even harder time finding balance in their lives: "Only a third (33%) of those in fair/poor overall health are getting the right amount of sleep (vs. 51% of those in good, very good or excellent overall health), while 38% of those in fair/poor overall health report working for the right amount of time (vs. 57% of those in good, very good or excellent overall health)."
For those of us who work alone as freelancers or those of us who work in the corporate world but feel overwhelmingly isolated, what can we do to ensure that we have a better quality of life? One answer seems to be that we should satisfy our need to belong at work, and that appears to come down to trust and respect. According to EY's Belonging Barometer study, "more than half (56 percent) of respondents feel they belong most at work when they feel trusted and respected, with baby boomers feeling this way the most at 63 percent, compared to Gen X at 56 percent and millennials at 53 percent."
People also want to feel as though they're being heard and understood at their places of work. As EY's study found, "thirty-nine percent of respondents feel they belong most at work when they have the ability to speak freely and voice their opinion."
Having others show that they care also can play a role. As EY reported, "thirty-nine percent of respondents say that when colleagues check in with them about how they are doing both personally and professionally, they feel the greatest sense of belonging at work." In fact, people appear to value check-ins more than public recognition, receiving invitations to events outside the office, being invited to meet with top leaders and inclusion in email conversations with top leaders.
And so we come to the crux of my point — we crave human contact. Even at work (or perhaps, for those who have few other human interactions, only at work), we want to feel that someone else cares enough about us to inquire about our well-being.
Clearly, it's very important to connect at work. People tend to be less healthy and have less balance in their lives when they feel they exist in a vacuum.
You also can see the results of employees feeling engaged with other employees and engaged with their work in Gallup's 2017 State of the American Workplace report. Business units that score high in the area of employee engagement have 41% lower absenteeism and 59% lower turnover than business units in the bottom quartile. In the same engaged group, there also were 70% fewer employee safety accidents. These, plus other positive statistics, help businesses in the top quartile realize a 21% higher profitability.
Interestingly, according to the Cigna survey, "loneliness scores differ when analyzed across age/generations. Gen Zers (adults ages 18-22) surveyed have a total average loneliness score of 48.3 — granting them the title of the loneliest generation — while scores gradually drop as respondents continue to age, culminating in a total average loneliness score of 38.6 for the least lonely group, the Greatest Generation (adults ages 72+)."
Therefore, while management might intuit that the portions of their workforces who are loneliest and most disengaged are their senior employees, they would be incorrect. The employees they may need to concentrate on keeping engaged are the junior employees. But, in actuality, every employee likely wants to feel engaged and acknowledged.
One of the important things to keep in mind when trying to engage people in the workplace is their communication preference. Some employees might prefer a face-to-face chat. Those who are much busier or working remotely might prefer a video chat. There are still other employees who really prefer an email. The key to making employees feel involved, seen and acknowledged is communicating with them in the method they find agreeable. Doing this shows that you respect their individual needs for communication, which can boost your image as a supervisor or manager who has excellent communication skills.
The general idea is that interacting with people is important. Encourage your employees to interrelate. Taking the hard line that "work is work" and "personal is personal" isn't likely to win you any prizes. Today, meaningfully interacting with co-workers is how many people get their daily dose of humanity, and that can go a long way toward employee satisfaction and company productivity.
---
This article has previously been featured on Forbes