Effective Time Management Is Key To CEO Excellence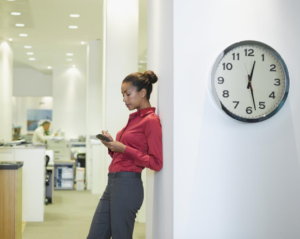 A successful leader is one who can comprehend people's motivations and what drives and inspires them. They understand how to recruit the participation of their employees in a manner that combines the interests and needs of the individual with the purpose of the group. Of course, this takes time and energy.
In 2018, Harvard Business Review published findings from a study that tracked how large companies' CEOs spent their time. On average, they worked 9.7 hours per weekday, with many putting in nearly eight hours of work on the weekend. In total, the average number of hours worked came down to 62.5 hours a week. With so much to do and so many skills to master, it's a wonder there is any time left over to sleep.
Why is this important? In my experience, there are time management techniques that CEOs can utilize in order to be more effective and productive leaders. And it's not just CEOs that benefit either — whether you're a project leader, a team leader or a division leader, other leaders often face the same types of challenges. Here's how to make the most of every workday:
Rein in meetings.
That same Harvard Business Review report shows that 72% of CEOs' work time in a typical week was spent in meetings. It's in the CEO's best interest to rein in those meetings, especially those that can be delegated. Of those that can't be delegated, it's advantageous to shorten the meeting times. Very often a one-hour meeting could be conducted in half that time with an increase in the quality of information conveyed. If the other participants know their time is limited, they'll get to the point quicker.
Make time for you.
By limiting meeting time it also becomes easier to make space during the day for "alone time." That block of time can now be used to work on setting future strategy goals and assessing the results of the current strategy. Planning is so important when molding a successful future-oriented organization.
Be an ambassador for the company's purpose.
Being a CEO is comparable to being an ambassador in several ways. They are responsible for representing their company to customers, employees and the public in general. Diplomacy is necessary to ensure the smooth stewardship of the company.
Living the company values shows executives and employees alike that the company culture is a reality, not just pretty words in the employee handbook. In my work, I've met CEOs who truly embody the morals, ethics and ideals of their organization and it engenders honest respect and high esteem. I've also worked with CEOs who were very good about talking the talk (especially during meetings and company-wide presentations), but, in reality, failed to walk the walk. The deception is terribly transparent and corrodes the authority of that leader.
Overall honesty goes a long way toward creating and maintaining a value-driven organization. A skilled CEO understands that running a business with principles and integrity will ultimately result in a respected workplace where top-quality people want to work. That makes the recruitment of quality hires a more straight-forward process. It also creates an environment conducive to the retention of valuable personnel.
In their McKinsey & Company report, "The Mindsets and Practices of Excellent CEOs" authors Carolyn Dewar, Martin Hirt and Scott Keller note, "Excellent CEOs spend time thinking about, articulating, and championing the purpose of their company as it relates to the big-picture impact of day-to-day business practices. They push for meaningful efforts to create jobs, abide by ethical labor practices, improve customers' lives, and lessen the environmental harm caused by operations."
Prioritize face-to-face interactions.
The Harvard study found that face-to-face interactions took up 61% of CEOs' work time — and for good reason. "Face-to-face interaction is the best way for CEOs to exercise influence, learn what's really going on, and delegate to move forward the multiple agendas that must be advanced," wrote the authors of the study, Michael E. Porter and Nitin Nohria. "It also allows CEOs to best support and coach the people they work closely with. How a CEO spends face-to-face time is viewed as a signal of what or who is important; people watch this more carefully than most CEOs recognize."
With such constrictions on the CEO's time, it's important to show employees and customers that you care about them; not just the profits. An effective CEO is empathetic and creates time for guiding and coaching. Since you set the example, if you stress the importance of these actions to your direct reports, it becomes easier for them to create the same environment and expectations for their direct reports. If you involve your associates, your employees, your customers and even the board in your vision for the company it encourages them to get on board sooner rather than later.
Don't be afraid to delegate.
One extremely important skill to cultivate and nurture is delegation. I've worked with many CEOs who are good at their job. It's not uncommon for them to believe they are the only person capable of handling every decision, every project and every problem. That's how to get on the fast track to burnout.
When you have confidence in the people around you, assign them the work you know they can do and also assign them work that will stretch their abilities — otherwise, they'll never develop. If you don't learn to delegate effectively, you're only hurting yourself. As Theodore Roosevelt said, "The best executive is the one who has sense enough to pick good men to do what he wants done, and self-restraint enough to keep from meddling with them while they do it."
There are many skills and traits that make up a successful CEO, but like most things, it's a work in progress. Everything is always changing — both you and your business. Make the most of the opportunities presented to you along the way by effectively managing your time.
This article has previously been featured on Forbes.