Giving An Effective Performance Review.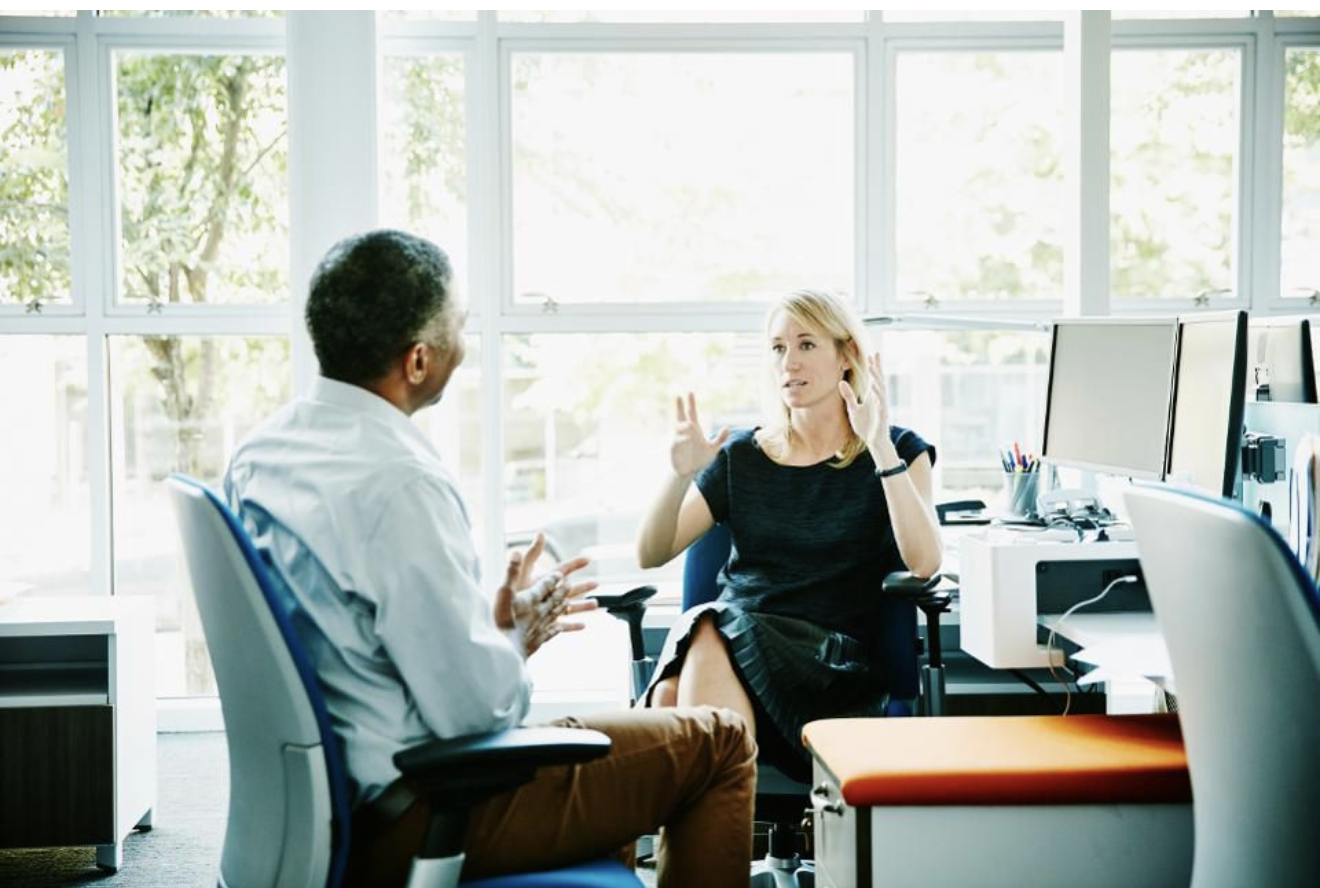 The mutually dreaded performance review is often a time of anxiety on both the part of the manager and the employee. Unfortunately, the narrative often follows the same storyline: The manager focuses on a recent memory, likely from the past month or so, and the employee is resentful because their year-long contribution and dedication are neither noticed nor mentioned. Mutual frustration follows.
How can you avoid this annual debacle? If the answer were easy, there wouldn't be a problem. Employees are busy, supervisors are busy and managers are busy. It's not easy to find the time to spend writing up fair, engaged and humanizing evaluations for every employee who reports to you.
Given enough time, it would be easy to accurately sing the praises of each and every colleague. It would also be simple to effectively relate areas for improvement and strategies for doing so. To be realistic, though, there is never any reasonable amount of spare time to give the performance appraisal its fair due.
In Job Feedback: Giving, Seeking, and Using Feedback for Performance Improvement, author Manuel London explained that he observed managers in various organizational settings who rarely took time to give feedback. He wrote, "Most managers recognized that giving feedback is an important part of the manager's role, but they did not do it! They tended to let poor performance slide by rather than nip it in the bud."
This is why it's important to provide regular, informal feedback. If you wait a year at a time to tell someone what you think of their performance, how are they supposed to know what's going right or wrong the other 11 months of the year? There should never be any surprises in an annual appraisal.
Below are my tips on how to provide these appraisals effectively:
1. Spend a few minutes every week keeping track of each employee's performance. This way, at the end of the year, you only need to compile the information. Otherwise, it's like cramming for a final exam the day before the test.
2. Be fair in the evaluation. Don't just list all the negatives and hope for improvement. It's important to explain to the employee what they are doing right, as well as what facets they need to develop. Otherwise, you could end up with an employee who is both dejected and uninspired.
3. Recognize the positives. When it comes to the standard annual performance review, M. Tamra Chandler and Laura Dowling Grealish said in their book, Feedback (and Other Dirty Words): Why We Fear It, How to Fix It, "When it's over you quickly forget all the positive takeaways, and instead you obsess about your reviewer's assessments of your areas for improvement, contemplating whether they were relevant, fair, or even truly representative of your work."
4. Offer specific steps for improvement. Remember, it is your job to be the manager, but it's also your job to be the coach. Be as prompt to acknowledge positive and productive behavior as you are to point out the negative. Don't stop at stating the obvious. If you're reviewing someone who has a chronic problem being late for work, don't just say, "Stop being late." That isn't helpful. The employee already knows he or she has a problem. Go the extra step and offer solutions that have been helpful to you or someone you know.
5. Conduct performance reviews face-to-face whenever possible. It's important for the employee to have a chance to ask questions. Use real examples from the previous time period and don't sugar coat anything. Be honest; nothing changes if nothing changes. If you pretend that everything went at least OK, your employee is going to believe that doing a mediocre job is good enough for you.
6. Plan your interaction to end on a positive note. Leave on a note of encouragement. No one ever left an evaluation on a negative note and was then inspired to perform extraordinary feats of progress.
The words you choose are important. You need to be descriptive and detailed, but temper them with respectful professionalism. Don't use information that is second- or third-hand and is impossible to verify. You'll lose credibility with that shortcut, and I believe the employee could see you as an uninvolved manager who can't be bothered to find out the truth first-hand.
If you're having trouble getting your thoughts in order or being descriptive, there are several books out there that can easily help you with useful phrasing for preparing the performance evaluations for your employees. They can be so valuable when you get stuck or get stumped on how to word a concept you want to convey to your employee.
One of my favorites is Effective Phrases for Performance Appraisals by James E. Neal Jr. The phrases and categories in these types of books can help make what feels like an impossible task a much less arduous one. If you don't consider yourself to have a way with words, one of these references can make your life much easier.
Well-crafted performance appraisals are much more important to employees than you might think. According to Gallup, "A mere 14% of employees strongly agree that the performance reviews they receive inspire them to improve, and only two in 10 employees strongly agree that their performance is managed in a way that motivates them to do outstanding work."
Don't be a party to those statistics. Take the time to sincerely manage the performance of your employees. You — and your company — will benefit for years to come.
---
This article has previously been featured on Forbes