Are You Unconsciously Buying Into The Model Minority Stereotype?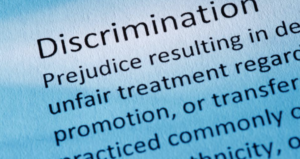 In the workplace, understanding the importance of embracing diversity has been the subject of many company directives, managerial workshops and mission statements. However, even if you have done your homework, made your efforts to be fair and impartial and have consciously confronted your own internalized prejudices (that you may have initially not even believed you had) you may still be buying into a pervasive notion.
The background history of the term 'Model Minority.'
That perception is that the "Model Minority" actually exists. The term was first popularized by William Petersen, a University of California, Berkley sociologist. In 1966, he penned a story for the New York Times about Asian-Americans entitled "Success Story, Japanese-American Style." The article portrayed them as rule-abiding, intelligent and law-abiding.
An article for Harvard Law School's Center on the Legal Profession explains the concept. "Since its introduction in popular media more than half a century ago, the term 'model minority' has often been used to refer to a minority group perceived as particularly successful, especially in a manner that contrasts with other minority groups." It continues, "In particular, the model minority designation is often applied to Asian Americans, who, as a group, are often praised for apparent success across academic, economic and cultural domains — successes typically offered in contrast to the perceived achievements of other racial groups."
How 'Model Minority' status pits racial minorities against one another.
On the outside, it sounds like a compliment, but it was unfortunately a backhanded compliment. This view stood in direct contrast to another minority — African Americans, who had a history rooted in slavery and were still struggling against poverty, bigotry and huge socioeconomic inequalities. The article touted Asian Americans as being raised by intact two-parent families who were hardworking and honest and insisted on academic excellence from their children. Not very subtle.
Part of the irony is the amount of prejudice the United States originally heaped on Asian Americans. In 1882 the Chinese Exclusion Act was a response to the Chinese workers who were brought to the U.S. to serve as cheap labor. Additionally, during World War II, Japanese Americans were rounded up and put in internment camps because they "might" be spies for the Japanese government, who the U.S. was at war with at the time.
The gist of the theory was that Asian Americans were "well behaved" (in the opinion of white middle-class Americans). In contrast, why couldn't other minority groups emulate them and comport themselves accordingly?
Present-day 'Model Minority' stereotypes.
The next question is: Are you as a manager, director, VP or C-suite executive still buying into this 55-year-old generalization? Do you believe that Asian Americans are hard-working, industrious and naturally more intelligent to the exclusion of other minorities? Do you think that by virtue of race alone a person can excel at math, science, medicine or technology?
In an article for NBC News, Kimmy Yam describes yet another problem stemming from our categorizing others as a member of the model minority and having such exceptionally high expectations simply because of race, "The group is roughly three times less likely than whites to seek mental health help. While Asian Americans report fewer mental health conditions than their white counterparts, there are Asian Americans are much under-represented in management positions." Their societal-induced inclination toward politeness, excellence and diligence may cause upper management to overlook them for upwardly mobile positions because there can be a lack of self-promotion and perceived assertiveness.
There is also a prevalent inability by business people to recognize the difference between disparate Asian cultures and ethnicities. This failing can cause tensions in the workplace. Lumping all Asians together in the white mind results in not understanding the specific cultural differences between Asians. It makes them feel marginalized and not seen for who they are as individuals.
In her book Breaking the Bamboo Ceiling: Career Strategies for Asians, Jane Hyun notes, "Who are Asian Americans? Far from being homogenous, we are of varied Asian ancestry. We represent multiple nationalities and languages as well as many social and political viewpoints. At last count, there were over 80 distinct Asian languages spoken in the United States. Even within each specific Asian group, there is considerable variability in education, class and acculturation level." She adds, "What further complicates matters is that non-Asian Americans often think of Asians as a homogenous group of people."
Address your own biases around minority stereotypes.
Take a bit of time to reflect on your perception of the model minority myth. If you're of a certain age, you may have internalized it without even realizing it. Consider how it has affected many of your colleagues, especially those of Asian American descent. Open the discussion, ask the difficult questions. It can only bring you closer to the societal truth.
Recognize what brought it into being — consider the white man who first invented the term. Obviously, he was a product of his time. He actually might have thought he was doing something helpful for Asians.
If you think you've never been in contact with or subject to the idea of the model minority, give it some thought. You might find biases you never even knew you had.
This article has previously been featured on Forbes.