Be A Better Boss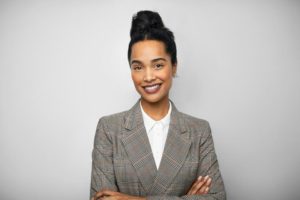 How would you like to have a more productive team? What if you could reduce absenteeism, employee errors and employee turnover? It might sound pretty pie-in-the-sky, but it's actually attainable if you're willing to put in the effort. It's a simple plan, doesn't cost a thing except time and is expeditious to implement. What could this magic plan be? The only thing you have to do to achieve all of these benefits is to be a better boss.
The days of ruling with an iron fist are long gone. If you believe the best way to manage employees is by fear and intimidation, you'll be setting yourself up for constant employee turnover. You'll also have a smaller and smaller hiring pool of potential employees once the word on the street is that you are a terrible boss to work for. With all the good managers out there, why would anyone waste their time being constantly stressed out by you?
In their book Mind Tools for Managers: 100 Ways to Be a Better Boss, James Manktelow and Julian Birkinshaw explain, "A more universal characteristic of effective leaders is that they are authentic: They bring a human touch to their work, they play to their strengths, and they are highly self-aware. To make the same point in reverse, we can all spot a boss who is faking it — someone who is trying to be the larger-than-life, charismatic leader that they have read about in business magazines. These types of people are a turn-off, not just because they seem phony but also because they are unpredictable and hard to read, which makes our jobs more difficult."
What you need to do is take a good, long look in the mirror. Be honest with yourself and list each of the behaviors you currently have that are nonproductive. Schedule some time to meet with some of your colleagues, your boss and maybe even some friends or family members who are aware of your tendencies. The only way to change behaviors is to acknowledge that they exist.
A large amount of employee satisfaction relates to their interaction with their immediate supervisor. With that in mind, it's important to think about things in a way you may not be used to. The article "The Boss Factor: Making the World a Better Place through Workplace Relationships" in the McKinsey Quarterly suggests, "In many ways, there is only one question any manager need ask: How do I make my team members' lives easier — physically, cognitively, and emotionally? Research shows that this 'servant leader' mentality and disposition enhances both team performance and satisfaction. Moreover, studies also suggest that managers themselves are happier and find their roles more meaningful when they feel they are helping other people."
If you were promoted largely because you were a high-performing employee with exceptional technical skills and a personal drive to get ahead, you are among good company — many employees are promoted for those very reasons. However, if no one has ever taken the time to mentor you and teach you the people skills necessary for managing employees, you may be at a disadvantage.
If you now have a boss who exhibits those qualities, seek advice. Make a plan to grow the new skills necessary to again become a high performer in your new position. Some managers would rather dictate than lead. In your work life, you've probably experienced at least one boss with that mindset, and you know how unmotivating that is. If you lead and inspire people, they will follow you.
I worked with one executive who thought once he was promoted, all he had to do was bark orders and then sit in his office, door shut, checking email, focusing on his to-do list and only reappear when it was time to bark more orders. I had to coach him to recognize how important respectful human interaction was. Eventually, he became comfortable having meetings, asking employees questions and actively listening to their answers. He learned to support a team so they would work together to realize success on their projects instead of having every person out for themselves.
Praising associates when they do something right is worth much more than criticizing them when they do any little thing wrong. After enough criticism, all you'll end up with is an employee who is shut down and will only do the minimum to get by. Making your team feel useful and appreciated is a sure way to form a cohesive unit.
Involve your team in the problem-solving process. After all, they perform the tasks every day. They will have insights into the flaws in the process that you didn't know existed. Once they learn to troubleshoot more problems themselves, the more you'll be freed up to get your other tasks done.
Realize that their failures are part of the growing process. When that happens, don't get angry — help them fix the problem and then move on. They'll acquire the confidence to take on more challenges without fear of your reprisals.
Understand that each one of your employees is an actual human being. People have lives outside of work. They have challenges, triumphs and tragedies just like you do. It's an oldie, but a goodie — treat them the way you would like to be treated when it comes time to take into account the problem they're having might not have anything to do with their work. If you have a high performer who's suddenly having problems, ask what is going on and what you can do to help. A simple display of humanity never hurts.