How To Watch For Bias During Crisis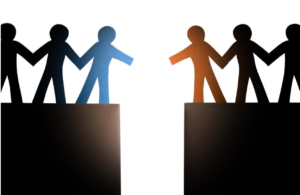 During times of crisis, the ongoing issues caused by bias are magnified. As fear and uncertainty increase for individuals or institutions, they can exacerbate existing biases or even induce new ones. As leaders, it is our responsibility to control these inherent biases from spinning out of control.
Many of the predispositions we have are unconscious, so it can be challenging to drag them out into the light of day, thoroughly examine them and see them for what they are. But only then can we begin the hard work of mitigating any harm they are causing to the organization, division, team, individual employees, clients and our businesses.
When the future becomes unclear, the stress makes decision-making processes less logical and prone to flawed thought patterns. It's not the optimal time to judge which direction to take when emotions are running high.
It's easy to see that making important judgment calls in a time of economic crisis, worldwide pandemic, protests and political strife is not ideal.
Availability cascade, which is a conformity bias, is a self-reinforcing progression where a belief seems more plausible because of its increasing repetition. A current example would be the idea that the Chinese are responsible for the spread of Covid-19 because the virus is believed to have originated in China. This bias has resulted in acts of irrational violence against people of Asian descent. Another example would be health-care workers being abused because they are somehow believed to spread the virus.
This can also be explained by the bandwagon effect, another conformity bias. This occurs quickly, and the topic can be filled with inaccuracies until logic can prevail. It can be seen in a global situation or something as scaled-down as a team member jumping to a conclusion with questionable data and convincing the rest of the team to back them up.
In his book Everyday Bias: Identifying and Navigating Unconscious Judgments in Our Daily Lives, Howard J. Ross explains, "We are constantly making decisions that are influenced by unconscious biases. In fact, even when our biases seem conscious, they may be influenced by a pattern of unconscious assumptions that we have absorbed throughout our lives."
There's the hostile attribution bias, in which a manager might feel persecuted because their idea for a project didn't go over well in the planning meeting. When other managers pointed out some obvious (to them) flaws in the proposed project, perhaps the manager perceives hostile intent from the other managers when that was not the case.
Another example is the normalcy bias, which makes us believe that events in the future will be similar to events in the past. This can create flawed thinking and lack of planning for unforeseen economic turndowns, which could leave an entire company vulnerable.
I once worked with a company that had a very well-thought-out disaster recovery plan that they actually met and planned for annually. Representatives from each department had their assigned duties, tasks and areas of responsibility. They kept the recovery plan up to date and continued to adjust it as the company grew. They did not intend to fall victim to the normalcy bias.
The framing effect can also be a potential pitfall. It happens when an either/or scenario is demanded. The framing effect can cause a company to keep moving forward or backward without ever considering alternatives like moving sideways if it is best for the business.
A colleague of mine once worked for a national business with several offices. Depending on what faction was "in power" at any given time, they were either in the process of centralizing or decentralizing. It was always either black or white, with no shades of gray. The warring back and forth took its toll on many highly qualified personnel. After years of internal struggle, many finally got demoralized and simply jumped ship. That once-large national business no longer exists.
Something to be concerned about presently is how many employees are working from home. They may be somewhat able to stay in their own little bubble without the normal day-to-day contact with company norms. Without the external influence of the organization's diversity and inclusion efforts, and the pressure to conform to those standards, will some employees slip back into old patterns of thinking? Will some exhibit the bias of stereotyping others when they return to the office?
When we're finally able to get back together, it may take some time to rebuild the social structure your company worked so hard to shape. Be on the lookout for microaggressions that employees may not even be aware they are exhibiting toward others they may perceive as being "other" after being cooped up with only like-minded individuals for so long.
Keep mindful of biases your employees fall into so you can coach them to discover more productive thinking methodologies. While you're at it, be mindful of your own behaviors.
As Tiffany Jana and Matthew Freeman hopefully suggest in their book Overcoming Bias: Building Authentic Relationships Across Differences, "Now is the time when we open our eyes to all of the bias that exists and persists within the systems all around us. We have a moral imperative to understand the origins of institutional bias, how it has evolved or devolved, and how we can create stronger, better, less biased systems."
This article has previously been featured on Forbes.