How Leaders Can Inspire Greatness In Others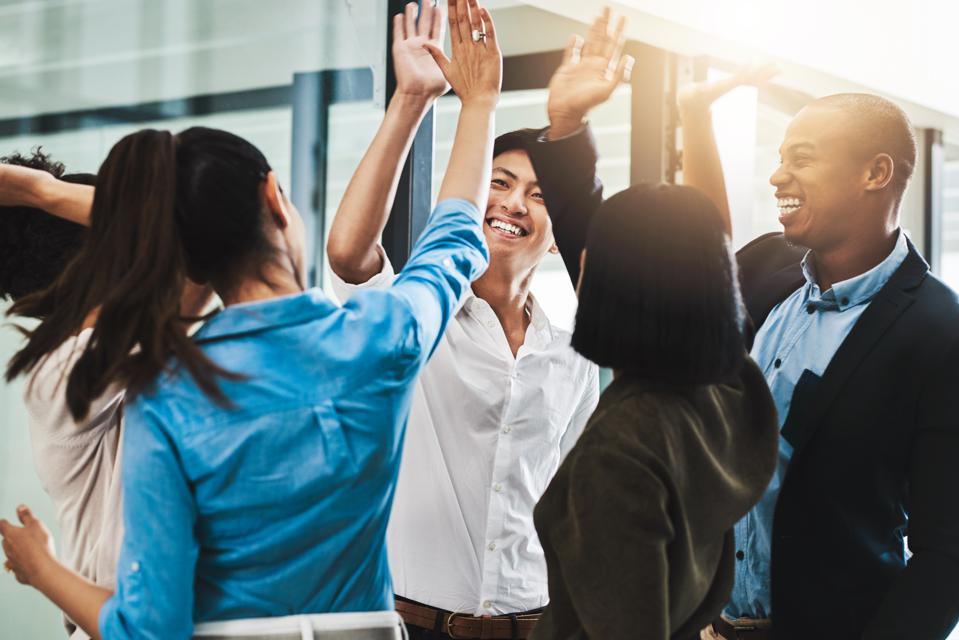 In the hustle and bustle of our jobs, it's easy to overlook the importance of developing your team members, but it's one of the most important facets of leadership. If you don't make the time to inspire greatness, you're missing out on one of the privileges of management.
In my experience, everyone is great at something. As a leader, it's up to you to find out what that something is and make use of it. Begin by paying attention to what aspect of the task at hand your team members volunteer to do or what part of the task they tackle of their own volition. People enjoy doing what they're good at, and using that talent to further your project is the logical thing to do.
I've been in environments where work assignments are either randomly tossed out or milestones are given to team members who aren't the right people for the job. To me, that says that management is either unaware of the talent pool in the team or simply can't be bothered to take the time to find out the talent that's at their disposal.
Getting to know your coworkers and your staff — really understanding what makes them tick — takes an investment in time. In my experience, that investment always pays high dividends.
Ask your team members which tasks they'd like to take ownership of. Trust goes a long way in any relationship. You may be pleasantly surprised to find out which responsibilities they pick of their own accord. Given the power of choice, I have found that people will choose what they excel at, what they're excited about or what they feel will challenge them. It may feel counterintuitive or daunting if you're a structured, top-down manager to allow your employees to work in a collaborative manner on a new and important project.
It is key to ensure you create an inclusive team. Diversity is imperative for a superior outcome. If everyone comes from a similar background and a similar talent pool, what you'll end up with is mediocrity.
Drop your insecurity — whatever it may be. If you feel the need to take credit for your team's accomplishment, don't. Brag on them to your boss and you'll never regret it. If you worry about your manager speaking directly with a team member instead of going through you, step out of the way. Your confidence in their abilities reflects the effort you've put in to creating greatness one employee at a time.
I've encountered managers who were afraid to build the skillset and knowledge base of their team members based on the selfish idea that someone who is well trained will jump ship. If an employee works hard enough to surpass expectations, they should be rewarded and allowed to grow. If that takes the form of moving up the ladder or transferring to another team, it's only further proof that you're putting in the effort to lead them to greatness — and that's your job.
How many times in your career have you been delegated a task, but no authority? How did that work out for you? Stay in touch with the feelings of frustration and resentment that situation causes. Trust your colleagues enough to empower them. There shouldn't be enough time in your week to make day-to-day decisions for each team member. If you assume the best of others, you'll usually be right. People have a tendency to step up to the plate when it is expected of them.
Communicate openly. Share your vision for the team, the project, the individual. Listen to what they need from you, and make it happen. If you make a mistake, admit it, and if you were wrong about something, apologize. Honesty is necessary for trust and growth.
Empathize with your team. Human beings have problems, and not all of them are work-related — but they affect the work product. Empathy is essential for inspiring greatness in times of uncertainty.
In his article "3 Things You Must Do to Inspire Someone to Greatness," Steve Farber notes, "There is no law of physics, no universal rule that I know of, that says your success requires my failure, that your fulfillment requires my emptiness, that your happiness requires my grief. The human experience allows for everyone — literally everyone — to be fulfilled, enriched, enlightened, self-actualized or whatever you care to call it." He explains his view on leadership as simply this: "The greatest leaders become so by making others greater than themselves." This is a succinct expression of my own philosophy and one that should be more prevalent than it is.
I had the pleasure of speaking with an old colleague of mine recently. We've communicated sporadically via email over the years but haven't worked together for over 17 years. At the time I was his manager, he was young, and I gave him one of his first corporate "breaks" — a job that was quite a reach for him. He was unsure of his ability to perform in the role, but I had a great deal of confidence that he could, with the right mentoring, excel. He did excel, and it was a tremendous feeling for me to have helped him achieve that goal.
In our conversation, he bemoaned the fact that no one had shown such belief in him since. I offered him my advice, encouragement and a few ideas that might help with further progress in his career, and I hope the effort bears fruit for him.
There are multiple people I've worked with over the years in a mentoring role, and I don't regret one minute of time that I spent investing in their futures. I would be willing to expend time and effort to advise any of them if the opportunity arose. Inspiring people to strive for greatness is my personal "superhero power," and I use it as often as I can.
This article has previously been featured on Forbes.