How To Start Using The Power Of Storytelling In Your Personal Brand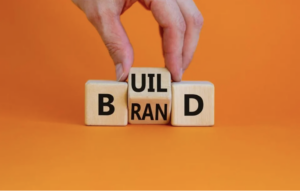 Storytelling is a powerful component of successful commercial brands.
The compelling movie Air delves into the fascinating backstory of Nike and Michael Jordan. We associate Apple with Steve Jobs and his innovative drive. Starbucks is the success story of a man with a vision to reshape the coffee experience in America to replicate European coffee houses.
Nike. Apple. Starbucks. These companies all evoke strong and sometimes emotionally driven images and stories in our minds, cementing them in our memory.
The same goes for personal brands. For example, internationally acclaimed author J.K. Rowling's tale is that of a rags-to-riches woman who penned her first novel in a café and persisted against rejection after rejection before climbing to the successful heights she has reached today.
By understanding the power of storytelling, business leaders can utilize the same concept in their own personal brand. The Harvard Business Review article "A New Approach to Building Your Personal Brand" explains that "your personal value proposition becomes more memorable, resonant, accessible, and persuasive when you convey it with stories."
Once you have a clear vision of the type of executive presenceand reputation that you would like to cultivate, start putting together personal stories and anecdotes that support those key components of your brand. These stories need to be true and authentic and not too overtly self-promotional.
Think about where you might share these personal stories with others. In the boardroom? During a business presentation? Over a cup of coffee in the break room? At the happy hour of a company conference? There may be a certain type of story that you can share in a professional setting versus the type of humorous or witty anecdote that you may want to provide at an informal social gathering. However, these stories must work toward conveying the identity and value of your personal brand.
One of my clients was hired to lead a team during a particularly rocky time in the company's history. One of the values that she embodies is perseverance. Knowing that she needed to gain her employees' trust to guide them through the company's challenges, she started collecting stories from her personal life that support her ability to overcome obstacles. At a team social hour, she recounted the time her colleague left her laptop in a taxi in Mexico the night before a major presentation and their escapades to recover the lost computer just 30 minutes before the big moment. Throughout the first few months in her new role, she told other stories with the same subtle message that she can overcome adversity and help others do the same. Her strategy worked, and she gained the trust of her team.
If marketing and self-promotion are not your strong suits, gathering these personal narratives may not be easy at first. Think about the key values of your brand and start jotting down relevant anecdotes. You do not have to share them right away, but starting to gather them is the first step. Once you have several written down, start classifying them by where you may be able to share them and in what context. If this prospect seems daunting, try working with a business confidante or a leadership coach to work through the stories.
Authentic storytelling is a fantastic way to convey your values and further your reputation. With a handful of stories in your back pocket, you have cultivated a powerful way to represent yourself to the world. If told well, these anecdotes will resonate with your audience and increase the value of your personal brand. So what is your story?
This article has previously been featured on Forbes